Navigator (small) Weekender Duffle with Pockets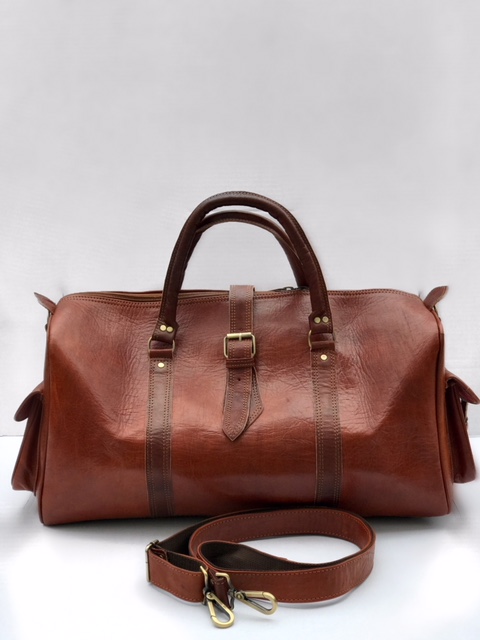 Navigator (small) Weekender Duffle with Pockets
AVIATOR DUFFLE WITH A TWIST!
Dimensions: 10.5" W x 19" L x 9.5"H
The perfect bag for a quick weekend getaway.Available in natural, cognac and noire.
zip and buckle closure

storage pockets on both ends of bag

adjustable (and also removable) strap

meets airplane carry-on requirements
The calfskin leather for the aviator bag was tanned in Morocco. The bag is handmade and presented with naturally made color tones with a matte (oil) finish. Over time this leather bag will soften and the color will darken. The handmade interior lining inspired by the mosaics of Morocco, is very durable. The combination of Moroccan tanned leather and durable cloth interior, and Moroccan craftsmanship make our leather travel bags high quality and lightweight.
Made it Morocco
May take up to 7-10 days to ship